5/11/2021 – Training is important to become better at chess and a good coach helps to develop your talent. To recognize and celebrate the achievements of the chess training community, the FIDE Trainers Commission recently announced the winners of the 14th FIDE Trainer Awards for 2020-21.
---
ChessBase 16 – Mega package Edition 2021

Your key to fresh ideas, precise analyses and targeted training!
Everyone uses ChessBase, from the World Champion to the amateur next door. It is the program of choice for anyone who loves the game and wants to know more about it. Start your personal success story with ChessBase and enjoy the game even more.
FIDE Press Release
Rustam Kasimdzhanov (UZB) wins the Mikhail Botvinnik Award for the best achievement in Open Section competitions. Kasimdzhanov was a second for former World Champion Viswanathan Anand, whom he helped in the preparation of his WC matches in 2008 against Kramnik, 2010 against Topalov, and 2012 against Gelfand. He was also the trainer of Sergey Karjakin in the Candidates Tournament of 2014, and then of Fabiano Caruana in the Candidates Tournament 2016 and the 2018 World Chess Championship match against Carlsen.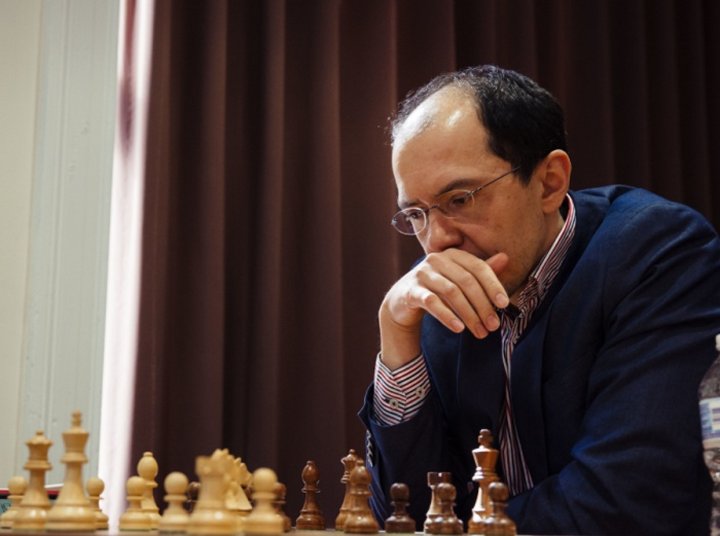 Rustam Kasimdzhanov: Photo: Austin Fuller
Ni Hua (CHN) receives the Vakhtang Karseladze Award for the best achievement by a trainer in women's and/or girls' competitions. Ni Hua has been Ju Wenjun's only coach since 2016, and during the time the World Championship Match 220 was being played in Vladivostok, his grandmother passed away. Instead of travelling back to China to assist the funeral, he stayed with Ju Wenjun in kept the sad news from her, in order to not unbalance her in such a crucial moment. That is the level of commitment of a devoted coach!
Sergey Zagrebelny (RUS) has been chosen by the judges for the Mark Dvoretsky Award for the best achievement by a trainer in junior events. Originally from Uzbekistan, a country with which he won a medal at the Manila Olympiad in 1992, he is now one of the main coaches at the "Moscow Youth" chess school since 2012. In that institution, he has had the chance to work with some of the raising Russian stars, like Polina Shuvalova. Sergey took Polina under his wing in 2015, and their collaboration has been very fruitful: she won the World Girls' U18 Champion in 2018 and 2019, and the 2019 World Girls U-20 Champion title as well.
Sergey Zagrebelny | Photo: chessmoscow.ru
Jakov Geller (RUS) is the winner of the Samuel Reshevsky Award for the best achievement by a junior prodigy (U-14). Jakov has been one of Russia's top modern coaches since 2007 and his pupils have included grandmasters Ivan Bukavshin and Alexandr Predke, international masters Darsen Sanzhaev, Alexey Mokshanov and Rudik Makarian, and WGM Dinara Dordzhieva. In 2020, he devoted a biography to the late Ivan Bukavshin, who passed away at the age of 20 ("Ivan Bukavshin – A Chess Prodigy's Career in 64 Games", published by Elk and Ruby).
Xie Jun (CHN) wins the Yuri Razuvaev Award for her special contribution to grassroots education, and the social impact of her work. Xie Jun was the first Chinese World Chess Champion, and the second player in the country to be awarded the GM title, only after Ye Rongguang. Considered a hero in China, she did a lot to popularize international chess in her country and the rest of Asia. In July 2004, she was awarded the title of FIDE Senior Trainer.
Xie Jun | Photo: FIDE
Ye Jiangchuan (CHN) gets the Tigran Petrosian Award for his special contribution to trainer education. Having learned chess at the relatively late age of 17, he became the Chinese national champion just three years down the road. Ye has played less frequently after becoming the chief coach of the Chinese national teams (men and women) in 2000, and he was awarded the title of FIDE Senior Trainer in 2005. His experience has been very valuable to train new coaches in China.
The FIDE Asia Chess Academy in Amman, run by Sami Khader (JOR), gets the Vasily Smyslov Award for the best chess academy. The work done by this academy has not passed unnoticed to anyone, as the academy organized multiple courses, FIDE seminars, and even a program to qualify chess trainers among refugees in Jordan, with the cooperation of FIDE and the UNHCR. Sami is one of the most important dynamizing agents in the Middle East area, and this earned him the recognition of his peers.
Melikset Khachiyan (USA) wins the Liu Wenzhe Award, a recognition to the figure of the "first coach", as endorsed by one or more leading chess players. Melikset got his endorsement from none other than the fourth-highest rated player in history, Levon Aronian. Melik first met Levon in 1991, when he was 9 years old and had just started to play chess. Barely three years later, Levon would win the 1994 World Youth Chess Championship (under-12) in Szeged, Hungary, ahead of some other future stars like Grischuk, Bacrot, and Vallejo. "I am very grateful to destiny that I had a great first coach. Many of the things he taught me I still use today. He is a dedicated professional that also changed and reinvented other talented players like Tigran L Petrosian, Arman Pashikian, and Varuzhan Hakobian, all of whom became grandmasters", wrote Levon. Nowadays, Khachiyan works mainly with the IM Annie Wang, and with the American Women's team.
Berik Akkozov (KAZ), of the ABChess Academy, is the winner of the Online Chess Training Award, for delivery or innovation in online chess training. In 2019, ABChess launched a web-based platform to learn chess, both for beginners and advanced players. The website was then complemented with Android and iOS apps. The project kept growing, and in 2020 some new features were added, like a Teachers' Back Office, a built-in gamification system, an Interactive Webinar tool, and an Artificial Intelligence solution with more than 5,000 practical exercises that are constantly reviewed and optimised.
These were the seven judges for the Trainers awards 2020-21, except for the Yuri Averbakh/Isaac Boleslavsky Award for best book, the Vasily Smyslov Award for the best academy, and the Online Chess Training Award, which are judged by a separate panel of experts:
1. FST & GM Jacob Aagaard (SCO) – Chairman
2. FT & GM Ahmed Adly (EGY) – Africa
3. FST & GM Alonso Zapata (COL) – Americas
4. FST & GM Yu Shaoteng (CHN) – Asia
5. FST & GM Artur Yusupov (GER) – Europe
6. FST & GM Maia Chiburdanidze (GEO) – Women
7. FST & GM Antoaneta Stefanova (BUL) – Women
We would like to thank the judges for their commitment, particularly taking into consideration that being a judge obviously prevents them from being nominated.
Links
We use cookies and comparable technologies to provide certain functions, to improve the user experience and to offer interest-oriented content. Depending on their intended use, analysis cookies and marketing cookies may be used in addition to technically required cookies.
Here
you can make detailed settings or revoke your consent (if necessary partially) with effect for the future. Further information can be found in our
data protection declaration
.
Pop-up for detailed settings
---
We use cookies and comparable technologies to provide certain functions, to improve the user experience and to offer interest-oriented content. Depending on their intended use, cookies may be used in addition to technically required cookies, analysis cookies and marketing cookies. You can decide which cookies to use by selecting the appropriate options below. Please note that your selection may affect the functionality of the service. Further information can be found in our privacy policy.